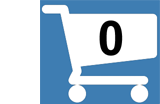 Merge And Flow.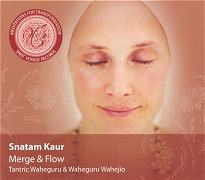 TODAY: ONLY $9.95
Retails for - $16.00 You save - $6.05
Ships FREE via USPS to US Retail Customers
Normally ships from our warehouse in 1-2 working days
MORE BOOKS | MORE DVDs | MORE CDs | YOGI TEA
Kundalini Yoga Mantras for Transformation
Merge and Flow comprises two full-length mantras from Snatam Kaur, each with illustrated instructions on how to perform the appropriate meditation. Create a sacred space in your home where you can practice on a daily basis.

Waheguru Wahejio - Synchronize with the Universal Flow of Light.
Tantric Waheguru - Awaken the Soul to the Universal Flow of Light.
Please note:
Music clips are for our promotional use only and should not be saved on your computer. They are meant to promote the artists and their recordings, and individual copyrights apply. If you enjoy the music please purchase the CD.
According to Yogi Bhajan, in 40 days you will break a bad habit, in 90 days you will create a new positive habit, and by 1000 days you will experience mastery.
Track 1: Waheguru Waheguru Waheguru Wahejio
Wa: ecstasy or bliss | He: here and now | Guru: from darkness to light
We chant Waheguru three times, and then we chant Wahejio. Jio means the soul. It is not just the soul inside, but is the Great Cosmic Soul within all beings. When we chant "jio", the touch of the Great Cosmic Soul blesses us in the innermost reaches of our being with the touch of Grace. It is this touch of Grace which gives us the ability to transform.
Track 2: Waheguru
Essentially when we chant this we are saying, Wa: I am ecstasy, He: God is with me here and now, Guru: from darkness (gu) to light (ru), let the hand of Guru lift me. Over and over we chant this, until we awaken to the energy that inherently exists within the Universe.
Oh mind, you are part of that universal light, recognize yourself as who you are -
Meditations for Transformation, the new series by Snatam Kaur is a beautiful offering to the yoga community. This CD contains two mantras, and within the packaging is a detailed description of the mudra to use in practicing each meditation accompanied by details of the benefits of doing the meditations. Snatam Kaur's goal in creating these products is to offer tools for her audiences to use to bring a daily practice of meditation into their lives.
PRODUCT DETAILS
Audio CD running time = 63:47
UPC: 801898009225
Producer: Thomas Barquee
Manufacturer: Spirit Voyage Music. Released: 2008
Catalog: CD05131
Product Dimensions: 5.5 x 5 x 0.4 inches (14.0 x 12.7 x 1.0 cm)
Shipping Weight: 0.25 lbs (0.11 kg) Shipping Options
Yoga Technology Sales Ranking (all products): 107
CUSTOMERS WHO BOUGHT THIS ITEM ALSO BOUGHT:
ARTIST / AUTHOR BIOS
Snatam Kaur

With the release of Prem, Snatam Kaur announced the beginning of her solo career and, under the wing of wizard producer Thomas Barquee, many popular CDs followed, including Shanti and Divine Birth.
OTHER PRODUCTS BY OR FEATURING SNATAM KAUR:
Below you will find our selection of other products by Snatam Kaur, competitively priced, and with FREE Shipping to US Retail Customers.