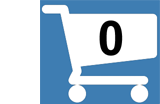 Heart of the Universe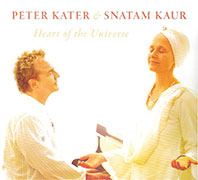 Snatam Kaur | Peter Kater
TODAY: ONLY $12.95
Retails for: $18.00 You save: $5.05
NEW! - SHOP eBOOKS | SHOP BOOKS| SHOP DVDs | SHOP CDs | SHOP YOGI TEA
New Ground-breaking Musical Partnership!
Heart of the Universe is a ground-breaking musical partnership between multi-Grammy Award nominated pianist, Peter Kater, and renowned sacred chantress, Snatam Kaur. We invite you on a journey through the intricate pathways of these soulful songs and ancient mantra chants, enlivened by soaring piano arrangements and the rich textures of the Macedonia Radio Symphony Orchestra. Allow yourself to surrender and to fall deeply yet lightly into this very personal unfolding, and you may just find yourself at the Heart of the Universe.
Please note:
Music clips are for our promotional use only and should not be saved on your computer. They are meant to promote the artists and their recordings, and individual copyrights apply. If you enjoy the music please purchase the CD.
ARTIST / AUTHOR BIOS

With the release of Prem, Snatam Kaur announced the beginning of her solo career and, under the wing of wizard producer Thomas Barquee, many popular CDs followed, including Pren, Grace and Anand, and her groundbreaking recording with Emmy award winning pianist Peter Kater - Heart of the Universe.
---
OTHER PRODUCTS BY OR FEATURING SNATAM KAUR:
PRODUCT DETAILS
Audio CD running time = 56:44
UPC: 884501830973
Manufacturer: Spirit Voyage Publishing. Released: 2012
Catalog: CD05018
Product Dimensions: 5.5 x 5 x 0.4 inches (14.0 x 12.7 x 1.0 cm)
Shipping Weight: 0.25 lbs (0.11 kg) Shipping Options
Yoga Technology Sales Ranking (all products): 202
---
CUSTOMERS VIEWING THIS PAGE MAY ALSO BE INTERESTED IN: