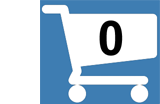 Crimson Collection 6 And 7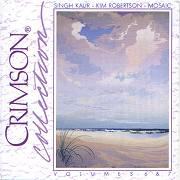 TODAY: ONLY $12.95
Retails for - $18.00 You save - $5.05
Ships FREE to US Customers
Normally ships from our warehouse in 1-2 working days
SORRY BUT THIS ITEM HAS BEEN DISCONTINUED.
MORE BOOKS | MORE DVDs | MORE CDs | YOGI TEA
Ardas and Blessings
Crimson Collection 6 & 7 from Singh Kaur and Kim Robertson is the third CD in the Crimson series. It contains two beautiful mantra recordings - Ardas (Answers your Prayers) & Blessings.
Please note:
Music clips are for our promotional use only and should not be saved on your computer. They are meant to promote the artists and their recordings, and individual copyrights apply. If you enjoy the music please purchase the CD.
Ardas (Answers your Prayers)
In ancient times, Ardas was known as the prayer that goes beyond all prayers. Let this healing energy touch your life in those times when you most deeply need to find answers and put them to work on your behalf. The power of this healing sound will continue even after the audible sound current has finished.
Blessings
The celestial sound of Singh Kaur is combined with innovative music by the group Mosaic, using guitar, keyboard and the sounds of nature. This music has the power to turn situations from negative to positive.
PRODUCT DETAILS
Audio CD running time = 63:21
UPC: 039848031020
Producer: Liv Singh
Manufacturer: Invincible Productions. Released: 1991
Catalog: CD11003
Product Dimensions: 5.5 x 5 x 0.4 inches (14.0 x 12.7 x 1.0 cm)
Shipping Weight: 0.25 lbs (0.11 kg) Shipping Options
Yoga Technology Sales Ranking (all products): 253
CUSTOMERS VIEWING THIS PAGE MAY ALSO BE INTERESTED IN:
ARTIST / AUTHOR BIOS
Singh Kaur
The late Singh Kaur (Lorellei, Laura Drew) was a singer-composer-arranger of rare magnitude. Well-respected and loved by all who knew her, she was in possession of both a keen compositional mind and a soothing, crystal clear voice. Her live concerts uplifted and inspired many, and her wonderful recordings continue to do so.
Kim Robertson
Kim Robertson has redefined the rich traditions of the Celtic harp with her expressive and energetic style. Her work encompasses over 20 albums, several volumes of harp arrangements, instructional videos and a long list of international concerts and retreats.
Mosaic
The innovative and dreamy music by Mosaic, using guitar, keyboard and the sounds of nature, provides the perfect backdrop for the celestial voice of Singh Kaur in Crimson Collection 7. This music has the power to bring a positive vibe to any negative situation.
OTHER PRODUCTS BY OR FEATURING SINGH KAUR:
Below you will find our selection of other products by Singh Kaur, competitively priced, and with FREE Shipping to US Retail Customers.

Crimson Collection 3
$12.95