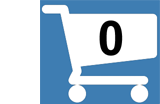 Kundalini Postures And Poetry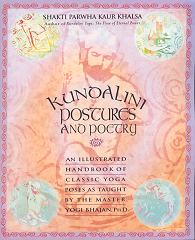 BUY NOW FOR $20.95
Retails for: $24.95 You save: $4.00
Ships FREE to US Customers
Normally ships from our warehouse in 1-2 working days
SORRY BUT THIS ITEM HAS BEEN DISCONTINUED.
MORE BOOKS | MORE DVDs | MORE CDs | YOGI TEA
An Illustrated Handbook of the Classic Yoga Poses of Yogi Bhajan
This book is intended both for yoga students and also for anyone who wants to think of his or her body differently. In our culture we struggle mightily with the image of our body and our feelings towards it. This book reminds us of the sacred dimension of our body. It is for anyone curious about what they have heard about yoga and who wants a first book, peppered with wisdom, quotations and humor.
With Kundalini Yoga you can achieve peace of mind, expanded awareness, and the ability to concentrate and stay focused and calm.
Kundalini Postures and Poetry, composed at the request of Yogi Bhajan, uniquely presents descriptions and benefits of classic asanas in verse - making the information easy to understand and remember. Featuring rare photographs of Yogi Bhajan, who first introduced the sacred science of Kundalini Yoga to the Western world, the book also includes step-by-step instructions to take you through the breathing, chanting, and meditative techniques of Kundalini Yoga, the Yoga of Awareness.
PRODUCT DETAILS
Book softcover 224 pages
ISBN: 9780399528835
Publisher: Penguin, Edition: 2003
Catalog: P06002
Product Dimensions: 9.2 x 7.5 x 0.6 inches (23.4 x 19.0 x 1.5 cm)
Shipping Weight: 1.1 lbs (0.50 kg) Shipping Options
Yoga Technology Sales Ranking (all products): 155
---
CUSTOMERS VIEWING THIS PAGE MAY ALSO BE INTERESTED IN:
---
ARTIST / AUTHOR BIOS

Shakti Parwha Kaur Khalsa, author, the "Mother of 3HO" was Yogi Bhajan's first student in the United States. She went on to make a huge contribution to the growth of Kundalini Yoga not just in the US but world-wide – her books have been read by many and countless beginners have benefited greatly from the teaching techniques which she helped pioneer.
---
OTHER PRODUCTS BY OR FEATURING SHAKTI PARWHA KAUR: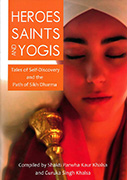 Heroes Saints and Yogis
$16.95
---