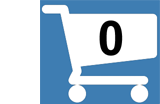 Womens Yoga And Wellness - 3 Dvd Set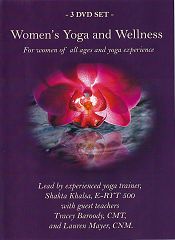 BUY NOW FOR $29.95
Retails for: $44.95 You save: $15.00
Ships FREE to US Customers
Normally ships from our warehouse in 1-2 working days
NTSC Region 0 - for world-wide enjoyment!
SORRY BUT THIS ITEM HAS BEEN DISCONTINUED.
MORE BOOKS | MORE DVDs | MORE CDs | YOGI TEA
For Women of All Ages and Yoga Experience
Women's Yoga and Wellness by Shakta Khalsa is an ideal companion to her book, Yoga for Women. A powerful and uplifting experience, it includes yoga for PMS, menopause, maintaining healthy bones and healthy breasts.
Remedies and recipes from yogic teachings
Two dynamic meditations and yoga sets for empowering women
Lymphatic routine designed to stimulate, balance, and promote the functions of the endocrine and lymphatic systems
Understanding hormones that influence PMS, perimenopause, and menopause, and how they can function optimally with natural therapy.
Lead by experienced yoga trainer, Shakta Khalsa, E-RYT 500 with guest teachers Tracey Baroody, CMT, and Lauren Mayer, CNM.
PRODUCT DETAILS
DVD running time = 374:29
UPC:
Manufacturer: Shining Circle. Released: 2008
Catalog: DV18111
Product Dimensions: 7.5 x 5.4 x 0.6 inches (19.0 x 13.7 x 1.5 cm)
Shipping Weight: 0.35 lbs (0.16 kg) Shipping Options
Yoga Technology Sales Ranking (all products): 185
---
CUSTOMERS VIEWING THIS PAGE MAY ALSO BE INTERESTED IN:
---
ARTIST / AUTHOR BIOS

Shakta Kaur Khalsa has practiced yoga since 1972 and became a certified Kundalini Yoga instructor in 1976. She is also an AMS-certified Montessori educator. She is the author of a number of well-known books for adults and children as well as the writer of frequent magazine articles, and promoter of her own Radiant Child program – aimed at introducing Kundalini Yoga to children in a fun and inviting manner.
---
OTHER PRODUCTS BY OR FEATURING SHAKTA KHALSA: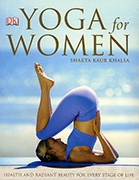 Yoga for Women
$12.95
---