SHOP eBOOKS | SHOP BOOKS| SHOP DVDs | SHOP CDs | SHOP YOGI TEA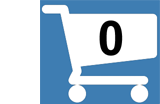 Mantras of the Master - Yogi Bhajan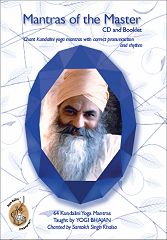 BUY NOW: ONLY $14.00
Retails for: $20.00 You save: $6.00 (30%)
Chant Kundalini Yoga Mantras with Correct Pronunciation and Rhythm
Mantras of the Master as enunciated by Santokh Singh Khalsa will teach you the exact pronunciation and rhythm of 64 different Kundalini Yoga mantras. The power of mantra, the "Yoga of the Mind", is amazing. Yogi Bhajan's teachings centered on the conscious application of ancient mantras and positive modern affirmations.
Please note:
Music clips are for our promotional use only and should not be saved on your computer. They are meant to promote the artists and their recordings, and individual copyrights apply. If you enjoy the music please purchase the CD.
Mantras are typically in Gurmukhi, a sacred Indian language, and occasionally, in English. These mantras contain the vibrations of peace, prosperity, connection, and many other qualities and are understood by their impact, even if the meaning of each word is not known. Pronunciation comes with repetition and by example, which is where Mantras of the Master is so useful. Each of the 1 minute tracks can be continuously looped using the repeat function of your CD player.
A mantra is a syllable, word or phrase which elevates or modifies consciousness through its meaning, the sound itself, rhythm, tone, and even the reflexology of the tongue on the palate. To make the use of a mantra more powerful, regardless of how you recite, firstly you can see the mantra, as if it is being written as you say it, and secondly, you can actively listen to it as you say it.
The most valuable CD produced in 30 years! 64 mantras taught by Yogi Bhajan pronounced slowly and accurately. You'll never have to guess how to pronounce a Kundalini Yoga mantra again! Booklet lists all the mantras alphabetically with translation and explanation of power of each mantra. A must have for every Kundalini Yoga and Meditation practitioner. -
ARTIST / AUTHOR BIOS

Santokh Singh Khalsa, DC, Pasadena-based chiropractor, healer and yoga practitioner, uses Kundalini Yoga and mantra as part of his healing techniques. A former student of Yogi Bhajan, he has been teaching beginners on how to start and maintain a regular daily yoga practice for over 30 years.
PRODUCT DETAILS
Audio CD running time = 62:52
UPC: 827912073188
Manufacturer: Kundalini Toolbox. Released: 2007
Catalog: CD07101
Product Dimensions: 7.5 x 5.4 x 0.6 inches (19.0 x 13.7 x 1.5 cm)
Shipping Weight: 0.25 lbs (0.11 kg) Shipping Options
Yoga Technology Sales Ranking (all products): 44
---
CUSTOMERS WHO VIEWED THIS ITEM ALSO BOUGHT: