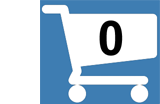 A Simple Yoga Practice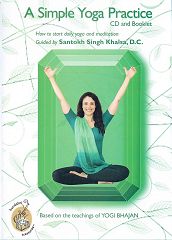 TODAY: ONLY $10.95
Retails for: $20.00 You save: $9.05
NEW! - SHOP eBOOKS | SHOP BOOKS| SHOP DVDs | SHOP CDs | SHOP YOGI TEA
How to Start Daily Yoga & Meditation
This wonderful new CD and accompanying booklet from Santokh Singh is an answer to the prayers of many - a simple tool which you can use to create your own customized daily practice, using Kundalini Yoga and Meditation.
Please note:
Music clips are for our promotional use only and should not be saved on your computer. They are meant to promote the artists and their recordings, and individual copyrights apply. If you enjoy the music please purchase the CD.
Why a CD instead of a DVD? Watching a DVD can interfere with the inner experience which naturally occurs when the eyes are closed. This CD allows you to listen to the guidance without distraction. There are pictures of the postures in the accompanying booklet that you can refer to in the beginning, but after a few times you can relax into the sound of this recording.
All spiritual traditions have one thing in common: a daily practice. Traditionally this was done in groups within a monastery or ashram, but in the modern world it is rare to be able to retreat into a setting in which you can do this regularly with a group. This CD replaces that group experience as much as possible, and gives you the flexibility to design a practice that works for you and can grow as you grow.
You will determine how long your practice is. You can start with as little as 15 to 20 minutes, and as you are ready, you can build this to an hour of yoga and meditation.
The yoga on this CD includes:
Breathing warm up
Spinal flexibility postures
Leg stretches
Additional yoga postures
Relaxation
Three meditations for clarity, prosperity & healing.
With accompanying music from Hari Bhajan Kaur.
ARTIST / AUTHOR BIOS

Santokh Singh Khalsa, DC, Pasadena-based chiropractor, healer and yoga practitioner, uses Kundalini Yoga and mantra as part of his healing techniques. A former student of Yogi Bhajan, he has been teaching beginners on how to start and maintain a regular daily yoga practice for over 30 years.
---
OTHER PRODUCTS BY OR FEATURING SANTOKH SINGH KHALSA DC:
PRODUCT DETAILS
Audio CD running time = 79:29
UPC: 626570609698
Manufacturer: Kundalini Treasures. Released: 2010
Catalog: CD07102
Product Dimensions: 5.5 x 5 x 0.4 inches (14.0 x 12.7 x 1.0 cm)
Shipping Weight: 0.25 lbs (0.11 kg) Shipping Options
Yoga Technology Sales Ranking (all products): 155
---
CUSTOMERS VIEWING THIS PAGE MAY ALSO BE INTERESTED IN: