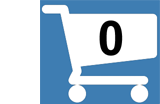 Ayurveda For Women.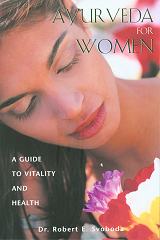 BUY NOW FOR $12.95
Retails for - $15.95 You save - $3.00
Ships FREE via USPS to US Retail Customers
Normally ships from our warehouse in 1-2 working days
MORE BOOKS | MORE DVDs | MORE CDs | YOGI TEA
A Guide to Vitality and Health
In today's fast-paced world, Ayurveda provides a way for women to live their lives more simply, more naturally, and more contentedly. Women's roles in creating and sustaining balanced, healthy lives for themselves and their families have never been more crucial, and this compelling book will help them fulfill their potential despite the numerous demands placed upon them.
Unlike many Western programs for health that treat all individuals the same, the 5000-year-old science of Ayurveda identifies different physiological and psychological makeups, and explains the lifestyle, diet and environment most conducive to well-being for each.
Ayurveda, India's "science of life", is particularly ideal for healing and empowering the female body, mind and spirit. Ayurveda for Women explores in detail the landmark changes associated with the three stages of life - childhood, adulthood and old age - and provides practical advise on exercise, sleep, diet, beauty care, meditation and massage, sex and relationships, childcare, menopause, and other issues central to women's lives today.
Simple to enact and profound in effect, Ayurveda could be the answer that many women are looking for.
PRODUCT DETAILS
Book softcover 183 pages
ISBN: 9780892819393
Publisher: Healing Arts Press, Edition: 2000
Catalog: P10121
Product Dimensions: 9 x 6 x 0.6 inches (22.9 x 15.2 x 1.5 cm)
Shipping Weight: 0.85 lbs (0.39 kg) Shipping Options
Yoga Technology Sales Ranking (all products): 167
CUSTOMERS WHO BOUGHT THIS ITEM ALSO BOUGHT:
OTHER PRODUCTS BY OR FEATURING :
Below you will find our selection of other products by , competitively priced, and with FREE Shipping to US Retail Customers.