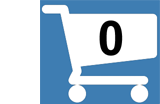 Journey into Stillness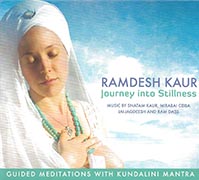 BUY NOW: ONLY $14.95
Retails for: $18.00 You save: $3.05
NEW! - SHOP eBOOKS | SHOP BOOKS| SHOP DVDs | SHOP CDs | SHOP YOGI TEA
Guided Meditations with Kundalini Mantra
In Journey into Stillness Ramdesh guides you through each of these meditations, taking you on journeys into your self, your spirit and the stillness of your soul. Enjoy the music of Snatam Kaur, Mirabai Ceiba, Jai-Jagdish and Ram Dass.
Please note:
Music clips are for our promotional use only and should not be saved on your computer. They are meant to promote the artists and their recordings, and individual copyrights apply. If you enjoy the music please purchase the CD.
ARTIST / AUTHOR BIOS
Ramdesh Kaur, writer, broadcaster, world traveler, and teacher of Kundalini Yoga in places as varied as the foothills of the Himalayas and the suburbs of New Jersey, has authored a book "Yoga and Mantras for a Whole Heart" and produced several best-selling meditation CDs.
---
OTHER PRODUCTS BY OR FEATURING RAMDESH KAUR:
PRODUCT DETAILS
Audio CD running time = 69:02
UPC: 884501740159
Manufacturer: Spirit Voyage. Released: 2012
Catalog: CD05341
Product Dimensions: 5.5 x 5 x 0.4 inches (14.0 x 12.7 x 1.0 cm)
Shipping Weight: 0.20 lbs (0.09 kg) Shipping Options
Yoga Technology Sales Ranking (all products): 164
---
CUSTOMERS VIEWING THIS PAGE MAY ALSO BE INTERESTED IN: