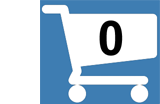 Nirinjan Kaur - Instructor, Musician, Kirtan Artist.
Products and Biography
Born Vancouver, BC, February 1988 to a Sikh family, Nirinjan Kaur was brought up with music and Kundalini Yoga. She is now a seasoned professional musician with a string of albums to her name, as well as a certified Kundalini Yoga instructor.
Her mother, Guru Raj Kaur, was also a kirtan artist. One song, "Narayan", recorded while she was pregnant with Nirinjan, was much liked by Yogi Bhajan and used extensively by him while he was teaching. Her father, Hari Singh Khalsa, is a music producer, and helped her with much of her music production.
When she was 13, Nirinjan decided to enroll for Kundalini Yoga Teacher Training. This was the beginning of her journey. She found her awareness being transformed and heightened. She wanted to share her profound joy with others. She began singing Kundalini mantras at live morning sadhanas, and leading music at regular meditations and gatherings within her local community in Vancouver.
She found herself drawn towards Sikhism, and began to delve into the realms of sacred chanting, singing the Shabads of the sacred scripture, the Siri Guru Granth Sahib. Nirinjan Kaur left for India in 2003 to attend Yogi Bhajan's school, the Miri Piri Academy. This school was offered education for children not only in academics, but also in Yoga practice and theory, Meditation, Martial Arts, Tabla, Gurbani Kirtan, Music, and more. She loved her experience there, and fondly recalls the joy of friendships where she could share her experience of spirituality.
She learned eastern music theory, including instruction on how to open her voice and sing in full from a deep place. This was probably the favorite part of her stay in India, and she feels that it was a precious and priceless time. She recorded her first album, So Purkh, and also met her future husband there – Siri Amrit Singh Khalsa. They became engaged in 2005, and after graduation they moved to Eugene, OR where Nirinjan recorded her second album, Aquarian. It was released the following summer in 2007, when Siri Amrit and Nirinjan were married just after the Summer Solstice Sadhana in Española, NM.
In 2009, while pregnant, she recorded her third album, Adhara. It was released in December of that year, followed shortly afterwards by the birth of her son. Nirinjan discovered that motherhood was a challenge and a "beautiful reality-check", giving her a greater appreciation of the value of human life, and a deeper understanding and patience.
In August 2012, Nirinjan Kaur and her family moved back to Vancouver and around that time she released her fourth album Prem Siri. Late 2013 she released her fifth album, From Within, taking her music in a new direction, and featuring her new trio.