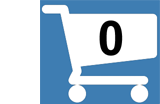 Mirabai Ceiba - Music and Sacred Chant
Products and Biography
Angelika Baumbach & Markus Sieber met in Scotland at the Edinburgh International Festival in 2001. They were drawn by a deep musical connection, and in the practice of Kundalini Yoga, and now perform together as Mirabai Ceiba, expressing their hearts through music and sacred chant. When they are not touring, they live with their daughters, Alina and Pema, in Colorado, USA.
Their first CD Flores features stirring songs from the Mexican, Hispanic and Native Indian cultures. It is both spiritual and sensual, and a reflection of the diverse heritage of Angelika and Markus. Since then, as their creative relationship has deepened and developed, they have released a number of acclaimed albums – Ocean, Heart of Healing, A Hundred Blessings, Awakened Earth, and embarked on a number of very successful concert tours, enthralling audiences in many corners of the planet with their inspirational interpretations of Gurmukhi mantras and their unique spiritual poetry.
Their latest album, Sacred Love Meditations, complete with an illustrated instructional booklet, explores the use of ancient mantras to bring light and healing to relationships.
They chose the name Mirabai Ceiba to express the influences of both India and Native Latin America. In Latin America the Ceiba is a sacred tree which is never cut but allowed to grow very tall. They model their music on this image, with roots deep in Mother Earth and branches extending far above into Father Sky. For them Mirabai expresses the wandering, the devotion and the inspiration of the different aspects of divinity. Their music is inspired and enriched by the mixing of different cultures, and inspired by the sacred mantras.
Angelika Baumbach, daughter of a Mexican mother and a German father, was born in 1977 in Tucson (Arizona) and grew up in a little village near Mexico City. As a child, she was influenced by the music and singing of the Sikh mantras. When she was 15, she started singing with the Mexican world music group "Cielo y Tierra" and afterwards she began to make her own music, influenced by the music scene in Tepoztlan, her local town, where a lot of musicians and artists live. She learned how to play the harp, recorded and produced her first album, and began to give concerts.
Markus Sieber was born in 1974 and grew up in the former East Germany. After the union of Germany in 1990, he founded the rock band Ponyboy Curtis and gave concerts in Germany, Poland and Russia. When the group split up, he studied acting in Berlin and St. Petersburg, and had a number of acting roles in German theaters and movies.
PRODUCTS BY OR FEATURING MIRABAI CEIBA:
Below you will find our selection of products by Mirabai Ceiba. Enjoy our low prices and FREE US Shipping.

Flores
$12.95