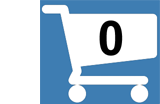 Yoga For Real Life Dvd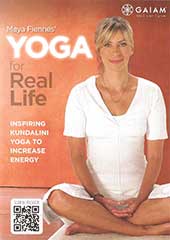 TODAY: ONLY $11.95
Retails for: $15.00 You save: $3.05
Ships FREE to US Customers
Normally ships from our warehouse in 1-2 working days
NTSC Region 1 - US, Canada, Bermuda, US Territories only
SORRY BUT THIS ITEM HAS BEEN DISCONTINUED.
MORE BOOKS | MORE DVDs | MORE CDs | YOGI TEA
Inspiring Kundalini Yoga to Increase Energy
In Yoga for Real Life, Maya Fiennes combines movement, breathing and chanting to energize the body and relax the mind, while strengthening the body's nervous and immune systems. This 60-minute practice is also designed to stimulate the chakras, energy centers of the body.
Through a lively combination of yoga poses and exercises, mantras and personal stories, Maya demonstrates how Kundalini Yoga can effectively be incorporated into all aspects of everyday life.
ARTIST / AUTHOR BIOS
Maya Fiennes has combined her talents as a successful classical pianist and performer with her upbeat personality to create her own unique style of yoga and meditation for modern living, based on the teachings of Yogi Bhajan, and a style now very much in demand from an enthusiastic world-wide audience.
---
OTHER PRODUCTS BY OR FEATURING MAYA FIENNES:
PRODUCT DETAILS
DVD running time = 60:00
UPC: 018713592361
Manufacturer: Gaiam. Released: 2012
Catalog: DV08441
Product Dimensions: 7.5 x 5.4 x 0.6 inches (19.0 x 13.7 x 1.5 cm)
Shipping Weight: 0.25 lbs (0.11 kg) Shipping Options
Yoga Technology Sales Ranking (all products): 277
---
CUSTOMERS VIEWING THIS PAGE MAY ALSO BE INTERESTED IN: