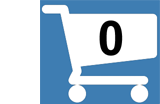 Yoga for Real Life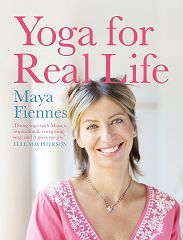 BUY NOW: ONLY $17.95
Retails for: $22.95 You save: $5.00
NEW! - SHOP eBOOKS | SHOP BOOKS| SHOP DVDs | SHOP CDs | SHOP YOGI TEA
The Kundalini Method
Yoga for Real Life: the Kundalini Method by Maya Fiennes is a deep breath of fresh air - an exhilarating and inspiring new guide to how to bring the wisdom and energy of Kundalini Yoga into your everyday life, with transformative results.
Maya Fiennes believes passionately that yoga can be enjoyed by everyone, young and old. Her unique style of yoga and meditation for modern living is based on Kundalini Yoga, which works on your inner energy centers ("Chakras"), combining poses, breathing, chanting and meditation to give you a full mind-body workout. It is fun, uplifting, and has made her one of the most in-demand yoga instructors around.
Drawing on her own inspiring story, Maya Fiennes shares her enthusiasm for the Kundalini method and explains how it can underpin a healthy, happy life. From de-stressing and dealing with matters of the heart to unlocking creative potential and coping with children, families and ageing, Yoga for Real Life is an indispensable guide to getting the most from your daily life - for the rest of your life.
There has quite simply never been a yoga book like this before.
ARTIST / AUTHOR BIOS
Maya Fiennes has combined her talents as a successful classical pianist and performer with her upbeat personality to create her own unique style of yoga and meditation for modern living, based on the teachings of Yogi Bhajan, and a style now very much in demand from an enthusiastic world-wide audience.
---
OTHER PRODUCTS BY OR FEATURING MAYA FIENNES:
PRODUCT DETAILS
Book softcover 208 pages
ISBN: 9781843549376
Publisher: Independent Publishers, Edition: 2011
Catalog: P08401
Product Dimensions: 9.7 x 7.5 x 0.6 inches (24.6 x 19.0 x 1.5 cm)
Shipping Weight: 1.2 lbs (0.54 kg) Shipping Options
Yoga Technology Sales Ranking (all products): 207
---
CUSTOMERS VIEWING THIS PAGE MAY ALSO BE INTERESTED IN: