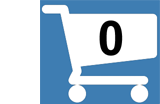 Kundalini Yoga For Wisdom And Self Mastery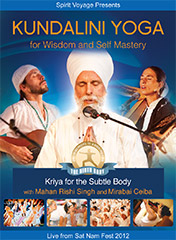 Mahan Rishi Singh | Mirabai Ceiba
TODAY: ONLY $12.95
Retails for - $22.95 You save - $10.00
Ships FREE to US Customers
Normally ships from our warehouse in 1-2 working days
NTSC Region 0 - for world-wide enjoyment!
MORE BOOKS | MORE DVDs | MORE CDs | YOGI TEA
Refining the Subtle Body
Kundalini Yoga for Wisdom and Self Mastery is a class by inspirational teacher Mahan Rishi Singh with music from Mirabai Ceiba, recorded live at Sat Nam Fest 2012. Acclaimed by many who were present for this event, this powerful 90-minute Kundalini Yoga class includes both a kriya and deep meditation. The kriya focuses on refining the subtle or 9th body, helping you to see beyond your immediate reality and enhancing your intuition and awareness.
Having a balanced subtle body will promote a feeling of calm and self-assuredness, and a confidence in the abilities of your intuition to guide your life's journey. On the other hand, a weak subtle body will produce feelings of restlessness, making you uncomfortable and easily manipulated, and also give you a tendency to gravitate towards crude behavior.
Following the kriya, the class moves on to the Chautay Padma Nirgun Mantra meditation – a meditation featured by Gurucharan Singh in his book The 21 Stages of Meditation. This meditation compliments the kriya by leading you towards self-mastery. It does so by giving you confidence to rely on your intuition and to trust the unseen.
Try it once or commit to a 40-day practice to develop your wisdom and self-mastery so you may trust your intuition to guide you through life's challenges.
PRODUCT DETAILS
DVD running time = 90:00
UPC: 884501960625
Manufacturer: Spirit Voyage Publishing. Released: 2013
Catalog: DV05043
Product Dimensions: 7.5 x 5.4 x 0.36 inches (19.0 x 13.7 x 0.9 cm)
Shipping Weight: 0.25 lbs (0.11 kg) Shipping Options
Yoga Technology Sales Ranking (all products): 77
CUSTOMERS VIEWING THIS PAGE MAY ALSO BE INTERESTED IN: