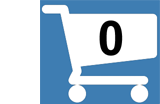 Chanting the Chakras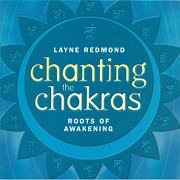 TODAY: ONLY $12.95
Retails for: $17.00 You save: $4.05
NEW! - SHOP eBOOKS | SHOP BOOKS| SHOP DVDs | SHOP CDs | SHOP YOGI TEA
Roots of Awakening
Chanting the Chakras combines trance drumming with authentic yogic chant to re-tune the body's seven vital energy centers and encourage inner awareness. Chant along - or simply listen - whenever you need to rejuvenate and center yourself.
Please note:
Music clips are for our promotional use only and should not be saved on your computer. They are meant to promote the artists and their recordings, and individual copyrights apply. If you enjoy the music please purchase the CD.
In India's Naad Yoga (Sound Yoga) tradition, sacred music has been revered for centuries for its power to attune and balance our physical, mental, and spiritual energies.
Includes a 24-page booklet with diagrams and a full explanation of the chants. Performed by world-acclaimed frame drum musician Layne Redmond.
ARTIST / AUTHOR BIOS
Layne Redmond, composer, author, historian, mythologist, drummer par excellence, and a lifelong student of yoga, was recognized as one of the most exciting performers on the frame drum and has been featured in many music festivals around the world..
PRODUCT DETAILS
Audio CD running time = 46:03
UPC: 600835012423
Manufacturer: Sounds True. Released: 2001
Catalog: CD19101
Product Dimensions: 5.5 x 5 x 0.4 inches (14.0 x 12.7 x 1.0 cm)
Shipping Weight: 0.3 lbs (0.14 kg) Shipping Options
Yoga Technology Sales Ranking (all products): 283
---
CUSTOMERS VIEWING THIS PAGE MAY ALSO BE INTERESTED IN: