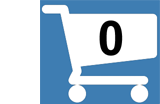 Karan Khalsa
Products and Biography
Karan Khalsa is the primary owner of both Spirit Voyage Music and Spirit Voyage Records. Born into a Kundalini Yoga community inspired by Yogi Bhajan, Karan is now devoted to sharing the transformative teachings and beautiful music of its sacred mantras. Her passion is for the artistic, and she is happiest when diving into work on new music, art, or yoga.
Leaving the corporate international business world behind (she worked for many years in India involved in business process outsourcing), Karan Khalsa joined Spirit Voyage to connect what she loves with what she does. Her life-long friendship with Snatam Kaur and a profoundly inspired meeting with Guru Ganesha Singh placed her in the position of running the company, for which she feels deeply honored and miraculously blessed.
At the end of her first year, she acquired a majority ownership position. She firmly believes that there is a place for the sacred in every person's life, and now her career is dedicated to sharing the healing sound current of music with the planet.
Hers is a hands-on management style. She is deeply involved in every facet of the business and acts as executive producer for many of their CDs. She has also co-written two books – Yoga and Mantras for Prosperity (with Guru Ganesha Singh) and Yoga and Mantras for a Whole Heart (with Ramdesh Kaur).
Karan Khalsa lives between Purcellville, VA with her son, and Melbourne Australia with her fiancé, and manages Spirit Voyage from both sides of the globe with her business partner Hargobind Singh. However, no matter where she is, her heart's home will always be in India.
PRODUCTS BY OR FEATURING KARAN KHALSA:
Below you will find our selection of products by Karan Khalsa. Enjoy our low prices and FREE US Shipping.