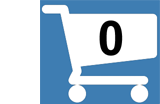 The Seal of Higher Destiny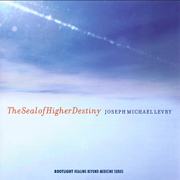 NEW! - SHOP eBOOKS | SHOP BOOKS| SHOP DVDs | SHOP CDs | SHOP YOGI TEA
Ek Ong Kar Sat Nam Siri Wahe Guru
The Seal of Higher Destiny by Dr. Joseph Michael Levry (Gurunam) is a Naam that projects the mind beyond the realm of everyday earthly consciousness into the infinity of the cosmos, and awakens the soul to one's higher destiny. As all things are included within it, this mantra allows you to understand the greatness of He who spoke and brought the Universe into being. It brightens your energy, wipes out karma, and increases your sense of personal relatedness to the infinite identity.
Please note:
Music clips are for our promotional use only and should not be saved on your computer. They are meant to promote the artists and their recordings, and individual copyrights apply. If you enjoy the music please purchase the CD.
Ek Ong Kar Sat Nam Siri Wahe Guru means:
There is One God who created this Creation
Truth is His name
Highest wondrous One who brings Light
Meditation with Version 1
Sit with the spine straight in a cross-legged position, or on a chair with feet flat on the floor.
Eyes are closed.
Touch the thumbtips to the index fingertips for each hand gyan mudra), hands resting on the knees.
Chant from the navel in a two and one half breath cycle,
Ek Ong Kar, Sat Nam Siri, Wahe Guru.
Continue for 11 minutes.
To end, inhale deeply, hold the breath tight, and squeeze every fiber of your body. Exhale.
Repeat 2 more times. Relax.
Each sound vibrates and integrates a different chakra within the aura. Take a deep inhale and chant Ek Ong Kar. Ek is very short, as when we split the atom, releasing a huge amount of energy from the first chakra. Ong is vibrated from the second chakra, resonating through the nostrils to experience the conch of the third eye. Kaar is vibrated from the navel.
Take another deep inhale and chant Sat Naam Siree. Sat is short, coming abruptly from the navel, pulling up the diaphragm. Naam is very long and resonates through the heart. Siree - the greatest of all the great powers, the Shakti - is chanted with the last bit of breath. It is pulled from the navel and up through the Neck Lock.
Then take a half breath and chant Wah-hey Guroo, releasing the sound through the top of the head. Through this meditation you will master the power of prana, Pavan Siddhi, until the breath of life becomes your own.
ARTIST / AUTHOR BIOS

Dr. Joseph Michael Levry (Gurunam) has spent over 30 years studying, researching and teaching the sacred sciences of Kundalini Yoga and Kabbalah. He is the founder of Shakti Naam Yoga and is a prolific writer and recording artist, having published a substantial number of books and mantra CDs.
---
OTHER PRODUCTS BY OR FEATURING JOSEPH MICHAEL LEVRY - GURUNAM:
PRODUCT DETAILS
Audio CD running time = 62:32
UPC: 682757333145
Producer: Ferenz Kallos
Manufacturer: Rootlight, Inc.. Released: 2005
Catalog: CD03007
Product Dimensions: 5.5 x 5 x 0.4 inches (14.0 x 12.7 x 1.0 cm)
Shipping Weight: 0.25 lbs (0.11 kg) Shipping Options
Yoga Technology Sales Ranking (all products): 196
---
CUSTOMERS VIEWING THIS PAGE MAY ALSO BE INTERESTED IN: