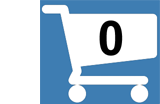 The Divine Doctor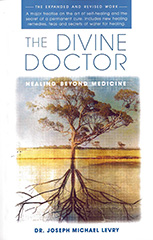 Joseph Michael Levry - Gurunam
BUY NOW FOR $34.95
Retails for: $49.95 You save: $15.00
Ships FREE to US Customers
Normally ships from our warehouse in 1-2 working days
MORE BOOKS | MORE DVDs | MORE CDs | YOGI TEA
Healing Beyond Medicine - Expanded and Revised
The Divine Doctor, by Joseph Michael Levry (Gurunam), gives you the answers to hundreds of mysteries in medicine and healing which are completely unknown within ordinary medical practice. In other words, access to timeless healing technologies that are the birthright of humankind.
It has been known since ancient times that human beings are made up of both material and spiritual bodies. The material body is nothing more than a physical reflection of the material body. It is in the spiritual body that you will find the real key to health and healing.
The Divine Doctor reveals and guides you through the precise methods for working with the spiritual body to achieve self-healing and to maintain vibrant health.
The Divine Doctor is for all who desire to achieve self-healing and to help others heal through the application of profound meditation and practical techniques.
PRODUCT DETAILS
Book softcover 342 pages
ISBN: 9781885562999
Publisher: Rootlight, Inc., Edition: 2014
Catalog: P03011
Product Dimensions: 8.5 x 5.5 x 0.65 inches (21.6 x 14.0 x 1.7 cm)
Shipping Weight: 1.15 lbs (0.52 kg) Shipping Options
Yoga Technology Sales Ranking (all products): 168
---
CUSTOMERS VIEWING THIS PAGE MAY ALSO BE INTERESTED IN:
---
ARTIST / AUTHOR BIOS

Dr. Joseph Michael Levry (Gurunam) has spent over 30 years studying, researching and teaching the sacred sciences of Kundalini Yoga and Kabbalah. He is the founder of Shakti Naam Yoga and is a prolific writer and recording artist, having published a substantial number of books and mantra CDs.
---
OTHER PRODUCTS BY OR FEATURING JOSEPH MICHAEL LEVRY - GURUNAM:
---