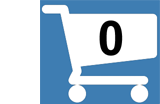 Om House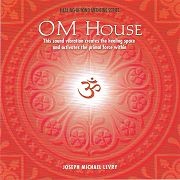 NEW! - SHOP eBOOKS | SHOP BOOKS| SHOP DVDs | SHOP CDs | SHOP YOGI TEA
The Primal Sound: OM(ONG)/AUM(AUNG)
In the beginning was the Word, and the Word was God. There was a time when the Word was believed by most traditions to possess tremendous power. The sacred word is seen by some as the authoritative word by which all thoughts become objectified-made reality. This sound is thought to have special universal powers for the creation of worldly things.
Please note:
Music clips are for our promotional use only and should not be saved on your computer. They are meant to promote the artists and their recordings, and individual copyrights apply. If you enjoy the music please purchase the CD.
The divine word OM, which is nothing more than AUM, is pregnant with mysterious power. OM stimulates the psychic centers, and is known to have certain therapeutic values. OM or AUM is manifested as Brahma, Vishnu or Shiva.
The A of the AUM represents the masculine initiative acting principle of divinity. The M represents the feminine giving receptive form. The U represents the union and reconciliation, the love, the fruit of the marriage between the masculine and feminine principles.
The sound vibration creates the healing space and activates the primal force within.
All music on the Rootlight label has been created during the most positive and healing phase of the Moon to magnify the beneficial impact upon the listener. Included with the CD are suggestions for working with these sacred sounds.
ARTIST / AUTHOR BIOS

Dr. Joseph Michael Levry (Gurunam) has spent over 30 years studying, researching and teaching the sacred sciences of Kundalini Yoga and Kabbalah. He is the founder of Shakti Naam Yoga and is a prolific writer and recording artist, having published a substantial number of books and mantra CDs.
---
OTHER PRODUCTS BY OR FEATURING JOSEPH MICHAEL LEVRY - GURUNAM:
PRODUCT DETAILS
Audio CD running time = 54:22
UPC: 682757113112
Producer: Ferenz Kallos
Manufacturer: Rootlight, Inc.. Released: 2002
Catalog: CD03013
Product Dimensions: 5.5 x 5 x 0.4 inches (14.0 x 12.7 x 1.0 cm)
Shipping Weight: 0.25 lbs (0.11 kg) Shipping Options
Yoga Technology Sales Ranking (all products): 196
---
CUSTOMERS VIEWING THIS PAGE MAY ALSO BE INTERESTED IN: