Naam Lounge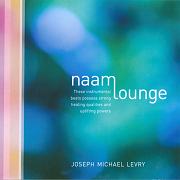 SHOP BOOKS | SHOP DVDs | SHOP CDs | SHOP YOGI TEA
Presenting Strong Healing Qualities and Uplifting Powers
Naam Lounge by Joseph Michael Levry (Gurunam) contains rhythmic beats possessing strong healing qualities and which are very uplifting. Working with this CD will create a connection between you and your soul. This form of communion is like a sweet spiritual wine.
Please note:
Music clips are for our promotional use only and should not be saved on your computer. They are meant to promote the artists and their recordings, and individual copyrights apply. If you enjoy the music please purchase the CD.
| | | |
| --- | --- | --- |
| 01 | Guru Ram Das Instrumental | 11:18 |
| 02 | Breath of Glow | 11:04 |
| 03 | Heart Shakti | 10:49 |
| 04 | Saregamapadani | 10:28 |
| 05 | Naam Ras | 10:56 |
Listen to these healing instrumental beats and allow yourself to be carried away by their waves of love, peace and light.
All music of the Rootlight label has been created during the most positive and healing phase of the Moon, to magnify the beneficial impact upon the listener.
ARTIST / AUTHOR BIOS

Dr. Joseph Michael Levry (Gurunam) has spent over 30 years studying, researching and teaching the sacred sciences of Kundalini Yoga and Kabbalah. He is the founder of Shakti Naam Yoga and is a prolific writer and recording artist, having published a substantial number of books and mantra CDs.
---
OTHER PRODUCTS BY OR FEATURING JOSEPH MICHAEL LEVRY - GURUNAM:
PRODUCT DETAILS
Audio CD running time = 54:35
UPC: 674615824735
Producer: Ferenz Kallos
Manufacturer: Rootlight, Inc.. Released: 2008
Catalog: CD03010
Product Dimensions: 5.5 x 5 x 0.4 inches (14.0 x 12.7 x 1.0 cm)
Shipping Weight: 0.25 lbs (0.11 kg) Shipping Options
Yoga Technology Sales Ranking (all products): 219
---
CUSTOMERS VIEWING THIS PAGE MAY ALSO BE INTERESTED IN: