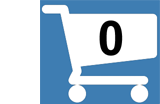 Mystic Light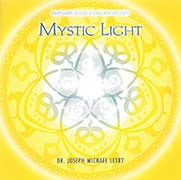 Joseph Michael Levry - Gurunam
BUY NOW FOR $12.95
Retails for - $18.00 You save - $5.05
Ships FREE to US Customers
Normally ships from our warehouse in 1-2 working days
SORRY BUT THIS ITEM HAS BEEN DISCONTINUED.
MORE BOOKS | MORE DVDs | MORE CDs | YOGI TEA
Healing Beyond Medicine
The sound vibrations on Mystic Light totally revolutionize the energy flow within the body and build a tremendous protective electromagnetic field, thereby allowing the divine fire to forge you into a new state of life. They make the aura strong, bright and beautiful. They not only affect the two brain hemispheres and bring you into balance, but they also drawn down the protective light and grace of heaven. They give you light, healing and strength.
| | | |
| --- | --- | --- |
| 01 | RaMa Ram Ram | 11:00 |
| 02 | Hallelu~ya / Christe Lumine | 11:40 |
| 03 | Lumen de Lumine - chanting version | 11:40 |
| 04 | Har Haray Haree | 30:25 |
| 05 | Sophia (Dedicated to the Solar Force) | 11:40 |
All music on the Rootlight label has been created during the most positive and healing phase of the Moon to magnify the beneficial impact upon the listener. Included with this CD are suggestions for working with these sacred sounds.
PRODUCT DETAILS
Audio CD running time = 76:25
UPC: 682757142310
Producer: Ferenz Kallos
Manufacturer: Rootlight, Inc.. Released: 2003
Catalog: CD03016
Product Dimensions: 5.5 x 5 x 0.4 inches (14.0 x 12.7 x 1.0 cm)
Shipping Weight: 0.25 lbs (0.11 kg) Shipping Options
Yoga Technology Sales Ranking (all products): 69
CUSTOMERS VIEWING THIS PAGE MAY ALSO BE INTERESTED IN:
ARTIST / AUTHOR BIOS
Joseph Michael Levry - Gurunam

Dr. Joseph Michael Levry (Gurunam) has spent over 30 years studying, researching and teaching the sacred sciences of Kundalini Yoga and Kabbalah. He is the founder of Shakti Naam Yoga and is a prolific writer and recording artist, having published a substantial number of books and mantra CDs.
OTHER PRODUCTS BY OR FEATURING JOSEPH MICHAEL LEVRY - GURUNAM:
Below you will find our selection of other products by Joseph Michael Levry - Gurunam, competitively priced, and with FREE Shipping to US Retail Customers.