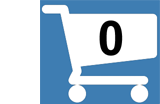 Meditative Pachelbel - Canon In D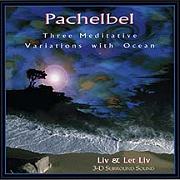 TODAY: ONLY $12.95
Retails for: $18.00 You save: $5.05
Ships FREE to US Customers
Normally ships from our warehouse in 1-2 working days
MORE BOOKS | MORE DVDs | MORE CDs | YOGI TEA
Three Beautiful Meditative Variations
Three meditative variations of Pachelbel's wonderful Canon in D, played against a relaxing backdrop of ocean surf by Liv and Let Liv (Liv Singh & Livtar Singh). The artistry and feeling of this music will create a space of sanctuary and tranquility while exploring the inner realms of your consciousness.
Please note:
Music clips are for our promotional use only and should not be saved on your computer. They are meant to promote the artists and their recordings, and individual copyrights apply. If you enjoy the music please purchase the CD.
| | | |
| --- | --- | --- |
| 01 | Canon in D -- toning | 09:03 |
| 02 | Canon in D -- meditation | 08:34 |
| 03 | Canon in D -- inner harmony | 08:54 |
| 04 | Canon in D -- toning reprise | 08:33 |
| 05 | Canon in D -- meditation reprise | 08:35 |
| 06 | Canon in D -- inner harmony reprise | 16:58 |
This recording has been specially composed and played at 60 beats per minute, the speed of a sleeping person's heartbeat. Incorporates a sensitive and expansive soundscape, featuring strings, harp, 12 string guitar, oboe and piano.
Three variations - Toning, Meditation, Inner Harmony, each with a reprise.
PRODUCT DETAILS
Audio CD running time = 60:37
UPC: 039848026422
Producer: Liv Singh
Manufacturer: Invincible Productions. Released: 1996
Catalog: CD11011
Product Dimensions: 5.5 x 5 x 0.4 inches (14.0 x 12.7 x 1.0 cm)
Shipping Weight: 0.25 lbs (0.11 kg) Shipping Options
Yoga Technology Sales Ranking (all products): 115
---
CUSTOMERS VIEWING THIS PAGE MAY ALSO BE INTERESTED IN:
---
ARTIST / AUTHOR BIOS

Johann Pachelbel (1653-1707) began his musical instruction in South Germany at an early age. His most famous work – his baroque Canon in D, is very popular for meditation, and has been reinterpreted many times, including some pop versions. Canon is often recognized but sometimes not known by its name or composer. It is very popular at weddings, especially in the USA.
Liv Singh graduated from rock & roll guitarist and recording engineer to meditation music, following his discovery of a passion for Kundalini Yoga, inspired by Yogi Bhajan.
For over 30 years Livtar Singh Khalsa has been one of the most inspirational songwriters and singers of Kundalini Yoga mantra. His words combine personal insight with devotion to principals of higher wisdom. His melodies and voice create a mood of sweetness and beauty. His songs of love and inspiration that have been sung by generations of spiritual seekers, and his music will be cherished for many years to come.
---
---