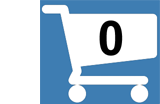 The Hue-man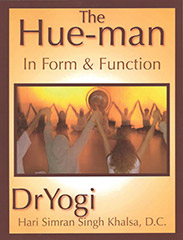 TODAY: ONLY $12.95
Retails for: $24.95 You save: $12.00
NEW! - SHOP eBOOKS | SHOP BOOKS| SHOP DVDs | SHOP CDs | SHOP YOGI TEA
In Form and Function
The Hue-man, in Form and Function, by Dr. Hari Simran Singh Khalsa is a complete, clear and simple reference to the links between human anatomy and the practice of Kundalini Yoga, suitable for teachers and students at all levels.
It is the product of the author's many years practical experience as a Chiropractor, anatomy and physiology teacher and both teacher and teacher instructor for Kundalini Yoga, as brought to the West by Yogi Bhajan. Under the pseudonym of Dr. Yogi, Dr. Khalsa seamlessly combines the East and West – the ancient practice of Kundalini Yoga combined with modern, practical scientific knowledge about the workings of the human body.
The body as such is often viewed as skin or the outer shell. Its inner workings include a fascinating series of events, which occur in rhythm and synchronization to create a temporary home for your Soul. The human body is designed to provide experiences which give us a feel for the nature of the Universe, as it is and as it might be.
Beyond structure and function is the realm of experience. The heart is where we find our compassion, passion and taste for life. The yogi tastes life through the experience of the five elements (tattvas) – Earth, water, air, fire and ether.
You will discover, amongst many other things:
Improving your Kundalini Yoga experience with an understanding the physiology of each system
Motion - The Thirteen Principals
The spine as the highway of health and how it facilitates consciousness
The mechanism of Kundalini
Unlocking the potency of Kundalini energy
Real Yogic techniques revealed in Locks/Bandhas, the Chakras, Ten Bodies, and Pranic Energy
The book is split into seventeen individual chapters, each one covering a specific area and, where applicable, combined with relevant yogic techniques to enhance your practice and improve your experience. Careful study will do much to enhance your yoga practice and experience. It also provides an easy reference and application of information for healthcare professionals.
Cells
Nervous System
The Spine
Cardiovascular System
Respiratory System
The Skeletal System
The Muscular System
The Digestive System
The Urinary System
The Reproductive System
The Immune System
The Endocrine System
Yoga and The Body
The Locks
The Power of Prana
The Chakras
The Ten Bodies
ARTIST / AUTHOR BIOS
Dr. Hari Simran Singh Khalsa, D.C. (Dr. Yogi) has been a teacher of Kundalini Yoga since the early 1980s, having originally trained with Yogi Bhajan, and a Doctor of Chiropractic since 1993. He is a lead trainer for Teacher Training, Levels 1 & 2, and currently lives in the Bay Area of San Francisco.
PRODUCT DETAILS
Book softcover 155 pages
ISBN: 9780615760759
Publisher: Dr. Yogi, Edition: 2013
Catalog: P05701
Product Dimensions: 11 x 8.5 x 0.5 inches (27.9 x 21.6 x 1.3 cm)
Shipping Weight: 1.1 lbs (0.50 kg) Shipping Options
Yoga Technology Sales Ranking (all products): 104
---
CUSTOMERS VIEWING THIS PAGE MAY ALSO BE INTERESTED IN: