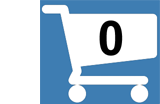 Kundalini Yoga for Mental Clarity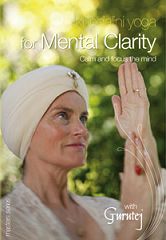 BUY NOW: ONLY $14.95
Retails for: $20.95 You save: $6.00
NEW! - SHOP eBOOKS | SHOP BOOKS| SHOP DVDs | SHOP CDs | SHOP YOGI TEA
Calm and Focus the Mind
Kundalini Yoga for Mental Clarity by Gurutej is a dynamic series of 20 powerful exercises to help you experience higher levels of lucidity and awareness in every area of your life.
Would you like to be more clear, present and alert in every situation? Fears, wounds and old thought patterns can create energetic blockages that decrease your ability to focus and concentrate.
Combining movement, breath and mantras, master teacher Gurutej Kaur guides you through a simple and effective daily practice for dissolving blockages, cultivating mental balance and vitality.
When the mind cannot relax, then all else fails. -
Program Highlights
Lasso pose to release stale energy. Clear the energy field
A special technique to clear energetic debris of the past
Traditional finger pressure methods to invigorate the glandular system.
Wrist and foot rotations to unlock the meridians of the body.
Bowing to bring the spinal fluid up and down, thus clearing the brain.
ARTIST / AUTHOR BIOS

For over 40 years, Gurutej Kaur has been teaching people in the US, Canada and Europe how to connect to their higher consciousness through Kundalini Yoga, chanting, meditation and healing. She specializes in pre and postnatal yoga, and yoga for women and children. In 1998, along with Gurmukh, she founded the Golden Bridge Yoga Center in Los Angeles. Every day she lives the meaning of her Sikh name, which translates as "the one who brings you from darkness into light."
---
OTHER PRODUCTS BY OR FEATURING GURUTEJ KAUR: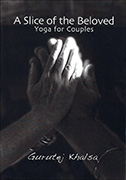 A Slice of the Beloved
$12.95
PRODUCT DETAILS
DVD running time = 60:00
UPC: 801898007429
Manufacturer: Spirit Voyage Music. Released: 2006
Catalog: DV05003
Product Dimensions: 7.5 x 5.4 x 0.6 inches (19.0 x 13.7 x 1.5 cm)
Shipping Weight: 0.25 lbs (0.11 kg) Shipping Options
Yoga Technology Sales Ranking (all products): 135
---
CUSTOMERS VIEWING THIS PAGE MAY ALSO BE INTERESTED IN: