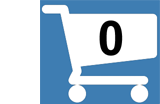 Awakening Intuition for Women
BUY NOW: ONLY $14.95
Retails for: $20.95 You save: $6.00
NEW! - SHOP eBOOKS | SHOP BOOKS| SHOP DVDs | SHOP CDs | SHOP YOGI TEA
Claim Your Power
Our intuition is our link to the source of all creativity. Losing this gift is one of our biggest losses; it's losing the inner voice of our soul. Master teacher Gurutej Kaur shares these Kundalini Yoga techniques - given to women by Yogi Bhajan - to awaken and maintain that power which is ours, and acquire the clarity and strength necessary to live our very full, complex lives.
Gurutej delivers these supportive exercises, breathing tips and mantras with a depth that can inspire you to live in this intuitive state. Also includes a bonus section with food and meditative tips.
This series is for all women to rediscover the power of living in an intuitive place, and having the support to know how to get back there.
Featuring the music of Snatam Kaur, Sat Kartar Kaur, Gurudass Kaur
Beautiful visuals that will draw you into the depth of the meditations
Feeling of being in a class with other women supporting you on this journey
Tips you can practice all day to reconnect with the essence of you
Deep and wonderful breaths you can share with your friends
What is intuition? Intuition is a relationship. Intuition is the recording of a vibratory unit in relation to your existence, that's all. -
ARTIST / AUTHOR BIOS

For over 40 years, Gurutej Kaur has been teaching people in the US, Canada and Europe how to connect to their higher consciousness through Kundalini Yoga, chanting, meditation and healing. She specializes in pre and postnatal yoga, and yoga for women and children. In 1998, along with Gurmukh, she founded the Golden Bridge Yoga Center in Los Angeles. Every day she lives the meaning of her Sikh name, which translates as "the one who brings you from darkness into light."
PRODUCT DETAILS
DVD running time = 60:00
UPC: 616892845928
Manufacturer: Spirit Voyage Music. Released: 2006
Catalog: DV05011
Product Dimensions: 7.5 x 5.4 x 0.6 inches (19.0 x 13.7 x 1.5 cm)
Shipping Weight: 0.25 lbs (0.11 kg) Shipping Options
Yoga Technology Sales Ranking (all products): 111
---
CUSTOMERS VIEWING THIS PAGE MAY ALSO BE INTERESTED IN: