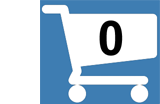 Union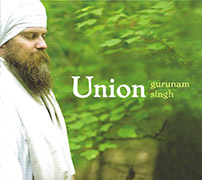 TODAY: ONLY $9.95
Retails for: $18.00 You save: $8.05
NEW! - SHOP eBOOKS | SHOP BOOKS| SHOP DVDs | SHOP CDs | SHOP YOGI TEA
Devotional Music from a Premier Kirtan Artist
Union is Gurunam Singh's latest musical offering, and provides a glimpse into his heart. It was released at the same time as Breath of Devotion. Says Gurunam, "This CD grew from a devotional space within me and evolved as I toured and found the most suitable songs for group singing. Jai Te Gung, Hummee Hum, I Love A Tree and If All Prayers Were Answered are sung at almost every kirtan now." Union will either be an awesome addition to your Gurunam Singh collection or will make the perfect introduction to his rich, devotional voice. The music was produced by Thomas Barquee and features the backing vocals of Simrit Kaur.
Please note:
Music clips are for our promotional use only and should not be saved on your computer. They are meant to promote the artists and their recordings, and individual copyrights apply. If you enjoy the music please purchase the CD.
The first track, Jai Te Gung is known to give victory to those who chant it. For one who practices this prayer the sound current itself emerges into the conscious mind and begins to repeat mentally whenever one comes into the presence of someone/something that is dangerous to the practitioner, negative or out of balance.
Hummee Hum is one of Gurunam's favorites to sing in groups. This mantra always moves his soul and takes him into a deep heart space. In fact, during the recording session he was nearly in tears, and he always marvels at the huge effects this can have during a group meditation.
Kirtan Sohila is a most beautiful and sacred prayer recited by Sikhs before going to sleep. This prayer usually has a sleepy trance-like effect on the reader. This version, Gagan Mai, is a mellow groove, kind of hypnotic and trance inducing. Even with its nice beat, it is still relaxing.
A very good friend of Gurunam's and a gifted healer, Preeti Kaur, passed away 5 years ago, but her spirit is very much present in this recording. After trying many songs, they decided to create a new song from the instrumentals for Sa Ta Na Ma. Gurunam opened the book of Preeti's prayers which he had, and began singing from the page he was at. Barquee told him to go in and record this immediately. They ended up using the entire poem. To Gurunam, it is the most beautiful devotional song he has ever offered.
Preeti's grandfather, Bishop Cushman, wrote I Love A Tree. They weren't too sure how it would work out, but when they gave it a try they really liked it. The addition of Jai Te Gung to the Ong Kar Ninankar track was based on a previous suggestion by Preeti, and she had also told Gurunam how much she liked Union, and that he should put it to music. Most of the CD ended up with Preeti's mark on it.
ARTIST / AUTHOR BIOS
Gurunam Singh's musical influences range from gospel, folk and country to classical Indian raag and from traditional Sikh hymns to devotional Hindu chants, but the essence of his music is very simple. Anyone can chant along to his Kundalini Yoga mantra arrangements.
PRODUCT DETAILS
Audio CD running time = 60:48
UPC: 700261384726
Producer: Thomas Barquee
Manufacturer: Gurunam Singh. Released: 2013
Catalog: CD05165
Product Dimensions: 5.5 x 5 x 0.4 inches (14.0 x 12.7 x 1.0 cm)
Shipping Weight: 0.25 lbs (0.11 kg) Shipping Options
Yoga Technology Sales Ranking (all products): 217
---
CUSTOMERS VIEWING THIS PAGE MAY ALSO BE INTERESTED IN: