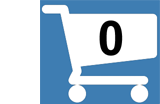 Union.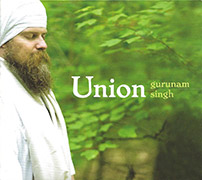 TODAY: ONLY $9.95
Retails for - $18.00 You save - $8.05
Ships FREE via USPS to US Retail Customers
Normally ships from our warehouse in 1-2 working days
MORE BOOKS | MORE DVDs | MORE CDs | YOGI TEA
Devotional Music from a Premier Kirtan Artist
Union is Gurunam Singh's latest musical offering, and provides a glimpse into his heart. It was released at the same time as Breath of Devotion. Says Gurunam, "This CD grew from a devotional space within me and evolved as I toured and found the most suitable songs for group singing. Jai Te Gung, Hummee Hum, I Love A Tree and If All Prayers Were Answered are sung at almost every kirtan now." Union will either be an awesome addition to your Gurunam Singh collection or will make the perfect introduction to his rich, devotional voice. The music was produced by Thomas Barquee and features the backing vocals of Simrit Kaur.
Please note:
Music clips are for our promotional use only and should not be saved on your computer. They are meant to promote the artists and their recordings, and individual copyrights apply. If you enjoy the music please purchase the CD.