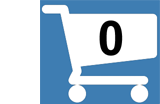 Change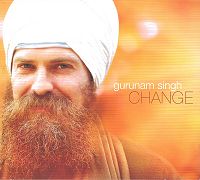 TODAY: ONLY $12.95
Retails for: $17.95 You save: $5.00
Ships FREE to US Customers
Normally ships from our warehouse in 1-2 working days
SORRY BUT THIS ITEM HAS BEEN DISCONTINUED.
MORE BOOKS | MORE DVDs | MORE CDs | YOGI TEA
Gurunam Singh gets better with each and every new album. Change is full of the rich, and soulful tones for which he is known. Change sees the fruition of a dream, collaborating with Thomas Barquee who produced the album. Thomas has certainly added his magical sauce to this album, creating layers of instrumentation and helping Gurunam Singh connect with the purest place in his vocals.
Please note:
Music clips are for our promotional use only and should not be saved on your computer. They are meant to promote the artists and their recordings, and individual copyrights apply. If you enjoy the music please purchase the CD.
| | | |
| --- | --- | --- |
| 01 | Wahe Guru Ji Ka Khalsa | 07:21 |
| 02 | Har Ji | 11:51 |
| 03 | Ant Na Siftee | 07:16 |
| 04 | Change | 05:50 |
| 05 | Dhan Siri Guru Gobind Singh | 07:29 |
| 06 | Namo Namo Dev Guru | 07:55 |
| 07 | Unto Thee | 03:39 |
In Gurunam Singh's own words, "Change is the calm before the storm. It's like sitting on the fence when you don't know what to do, but then the fence breaks and you have to deal with whatever is in front of you, around you or in you, as it were."
He says,"The part of me that spent time with music when I was 8 to about 15 came out here on Change... and also, the more seductive sides of me and the grief and the anger. These emotions fueled the inspiration. I think this CD is the beginning of something beautiful. It feels like an honest CD."
Give up the fear of darkness
Surrounded in the light
Give up fear of being wrong
And the need to be right
Unto Thee, Unto Thee, I give everything I am Unto Thee

ARTIST / AUTHOR BIOS
Gurunam Singh's musical influences range from gospel, folk and country to classical Indian raag and from traditional Sikh hymns to devotional Hindu chants, but the essence of his music is very simple. Anyone can chant along to his Kundalini Yoga mantra arrangements.
---
OTHER PRODUCTS BY OR FEATURING GURUNAM SINGH: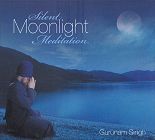 Silent Moonlight Meditation
$10.95
PRODUCT DETAILS
Audio CD running time = 51:21
UPC: 884501702263
Producer: Thomas Barquee
Manufacturer: Spirit Voyage. Released: 2012
Catalog: CD05164
Product Dimensions: 5.5 x 5 x 0.4 inches (14.0 x 12.7 x 1.0 cm)
Shipping Weight: 0.25 lbs (0.11 kg) Shipping Options
Yoga Technology Sales Ranking (all products): 186
---
CUSTOMERS VIEWING THIS PAGE MAY ALSO BE INTERESTED IN: