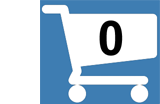 Game of Chants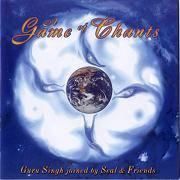 TODAY: ONLY $9.95
Retails for: $18.00 You save: $8.05
NEW! - SHOP eBOOKS | SHOP BOOKS| SHOP DVDs | SHOP CDs | SHOP YOGI TEA
A Game of Destiny, Creating Joy with Sound
Please note:
Music clips are for our promotional use only and should not be saved on your computer. They are meant to promote the artists and their recordings, and individual copyrights apply. If you enjoy the music please purchase the CD.
ARTIST / AUTHOR BIOS

Guru Singh began playing music at the age of five, and started his recording career with Warner Bros. Reprise label in the music revolution of the 1960s. He has studied and taught Kundalini Yoga for over 40 years - always with his music and chanting which form an integral part of his classes.
Seal is one of those larger than life characters. His unique, compelling and unmistakable voice accurately reflects his attitude towards life, love, consciousness and the world, his huge open heart, and a powerful love for God and humanity. To hear Seal sing is to have an experience, for he is a human being who is truly being human – a fact which is instantly obvious to everyone who meets him..
Thomas Barquee began his own study of classical piano and composition at age nine, in Hamburg Germany. Now based in Los Angeles, he has recorded and performed his own style of sacred music, but these days most of his time is taken up in the studio as a leading arranger and producer, with many of his regular artists being firm favorites within the Yogi Bhajan-inspired Kundalini Yoga community.
Guru Ganesha Singh - songwriter, musician, recording artist, entrepreneur and founder of the Guru Ganesha Band, was an enthusiastic participant in the 1960's rock and roll explosion. When he embraced Sikhism and the Kundalini Yoga of Yogi Bhajan, he brought his love of Western music to the Eastern traditions of his new Sikh lifestyle. He was one of the pioneers of the new genre of Kundalini Yoga mantra meditation music, and since that time he has contributed greatly to its on-going growth and development.
---
OTHER PRODUCTS BY OR FEATURING GURU SINGH: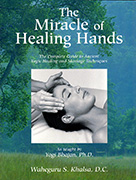 The Miracle of Healing Hands
$ERROR
PRODUCT DETAILS
Audio CD running time = 56:34
UPC: 801898012027
Producer: Thomas Barquee
Manufacturer: Spirit Voyage Music. Released: 2001
Catalog: CD05021
Product Dimensions: 5.5 x 5 x 0.4 inches (14.0 x 12.7 x 1.0 cm)
Shipping Weight: 0.25 lbs (0.11 kg) Shipping Options
Yoga Technology Sales Ranking (all products): 269
---
CUSTOMERS WHO BOUGHT THIS ITEM ALSO BOUGHT: