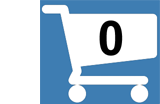 Illumination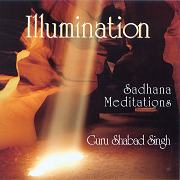 BUY NOW: ONLY $10.95
Retails for: $18.00 You save: $7.05
NEW! - SHOP eBOOKS | SHOP BOOKS| SHOP DVDs | SHOP CDs | SHOP YOGI TEA
Please note:
Music clips are for our promotional use only and should not be saved on your computer. They are meant to promote the artists and their recordings, and individual copyrights apply. If you enjoy the music please purchase the CD.
ARTIST / AUTHOR BIOS
Guru Shabad Singh Khalsa, a pioneer of Kundalini Yoga Music, has inspired thousands of yoga teachers, their students and their student's students for well over thirty years. His recordings are evergreens, including a long line of heartfelt songs and yogic chants and mantras, and his music has been performed in temples and yoga centers around the world.
---
OTHER PRODUCTS BY OR FEATURING GURU SHABAD SINGH:

Beloved
$10.95
PRODUCT DETAILS
Audio CD running time = 63:15
UPC:
Manufacturer: Tenth Gate Music. Released: 2009
Catalog: CD15013
Product Dimensions: 5.5 x 5 x 0.4 inches (14.0 x 12.7 x 1.0 cm)
Shipping Weight: 0.25 lbs (0.11 kg) Shipping Options
Yoga Technology Sales Ranking (all products): 166
---
CUSTOMERS VIEWING THIS PAGE MAY ALSO BE INTERESTED IN: