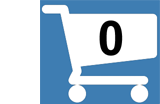 Ajai Alai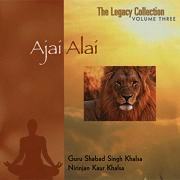 Guru Shabad Singh | Nirinjan Khalsa
BUY NOW: ONLY $12.95
Retails for: $18.00 You save: $5.05
Ships FREE to US Customers
Normally ships from our warehouse in 1-2 working days
SORRY BUT THIS ITEM HAS BEEN DISCONTINUED.
MORE BOOKS | MORE DVDs | MORE CDs | YOGI TEA
Rouses the Soul and Self of the Being
Ajai Alai, by Guru Shabad Singh and Nirinjan Kaur, is the second to last section of Jaap Sahib. "The naad of Jaap Sahib rouses the soul and the self of the Being."
Please note:
Music clips are for our promotional use only and should not be saved on your computer. They are meant to promote the artists and their recordings, and individual copyrights apply. If you enjoy the music please purchase the CD.
Listen to Jaap Sahib and try to copy the sound. This action will give you extreme intuitive awareness and the ability to hear what people really mean, rather than what they are just saying.
Once you are able to recite it correctly, it will give you the power, the Siddhi, that whatever you say, that must happen.
ARTIST / AUTHOR BIOS
Guru Shabad Singh Khalsa, a pioneer of Kundalini Yoga Music, has inspired thousands of yoga teachers, their students and their student's students for well over thirty years. His recordings are evergreens, including a long line of heartfelt songs and yogic chants and mantras, and his music has been performed in temples and yoga centers around the world.
---
OTHER PRODUCTS BY OR FEATURING GURU SHABAD SINGH:

Beloved
$10.95

Illumination
$10.95
PRODUCT DETAILS
Audio CD running time = 64:56
UPC:
Manufacturer: Legacy Music. Released: 2001
Catalog: CD15001
Product Dimensions: 5.5 x 5 x 0.4 inches (14.0 x 12.7 x 1.0 cm)
Shipping Weight: 0.25 lbs (0.11 kg) Shipping Options
Yoga Technology Sales Ranking (all products): 193
---
CUSTOMERS VIEWING THIS PAGE MAY ALSO BE INTERESTED IN: