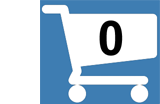 Your Life Is In Your Chakras - 2nd Edit.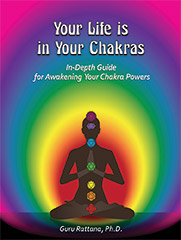 BUY NOW FOR $34.95
Retails for: $39.95 You save: $5.00
Ships FREE to US Customers
Normally ships from our warehouse in 1-2 working days
MORE BOOKS | MORE DVDs | MORE CDs | YOGI TEA
In-Depth Guide for Awakening Your Chakra Powers
Your Life Is in Your Chakras by Guru Rattana, Ph.D., is a comprehensive guide for developing the highest expression of all your chakras. You will learn how to use the chakra system for self-analysis, personal growth, and spiritual awakening. Detailed instructions teach you how to develop subtle inner awareness and tap into the powers of each chakra. Kundalini Yoga and Meditations are given to work with your chakras in ways that elevate all aspects of your being.
This new, rewritten and very much enlarged (326 page) second edition will help you to:
expand your understanding of yourself.
find soul meaning and purpose in your life.
awaken the powers, faculties, and gifts available in all your chakras.
be uplifted and enjoy all aspects of your life.
I have read many chakra books over the years, but none of them even come close. You have written the definitive book on the chakras. Congratulations.
Internationally recognized spiritual teacher of Kundalini Yoga and Meditation, Guru Rattana offers perceptive insights into how the chakra system works, including how to listen to the voices of your chakras and how to develop chakra consciousness. Her wisdom, gained from many years of personal experience, teaching and study, will change the way you feel about both yourself and your life challenges. Gaining a soul perspective of why you are here and where you are going is a gift of incalculable value.
You will learn to love your uniqueness, to find the passion of your soul, to welcome the richness of your human life, and to take every opportunity to make your own special contribution to the evolutionary unfolding of planetary peace and heart-centered consciousness.
PRODUCT DETAILS
Manual (comb binding) 326 pages
ISBN: 9781888029130
Publisher: Yoga Technology Press, Edition: 2014
Catalog: P01015
Product Dimensions: 11 x 8.5 x 0.8 inches (27.9 x 21.6 x 2.0 cm)
Shipping Weight: 2.00 lbs (0.91 kg) Shipping Options
Yoga Technology Sales Ranking (all products): 6
---
CUSTOMERS VIEWING THIS PAGE MAY ALSO BE INTERESTED IN:
---
ARTIST / AUTHOR BIOS

Guru Rattana, Ph.D., author, teacher and teacher of teachers, has been a student of Yogi Bhajan and teacher of his Kundalini Yoga and Meditation for almost 40 years. She literally lives and loves Kundalini Yoga, and has devoted a large part of her life to teaching and writing books about this amazing technology.
---
OTHER PRODUCTS BY OR FEATURING GURU RATTANA PHD:
---