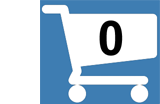 Sexuality And Spirituality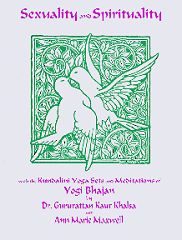 BUY NOW FOR $21.95
Retails for: $24.95 You save: $3.00
Ships FREE to US Customers
Normally ships from our warehouse in 1-2 working days
MORE BOOKS | MORE DVDs | MORE CDs | YOGI TEA
Includes details of Yogic and Meditation practices never before made available in the West!
Sexuality and Spirituality by Guru Rattana, Ph.D. introduces another revolutionary concept to spiritual practice. Instead of avoiding sexuality, Yogi Bhajan taught us how to spiritualize sexual energy so that we can enjoy more depth and pleasure in sacred sexual union.
Over 100 Yoga Sets & Meditations
200 information-packed pages
Raise your Kundalini
Increase Sexual Potency & Nerve Strength
Create Partner & Group Synergy
Enhance your Inner & Outer Beauty
Rejuvenate your Body & Spirit
Large Clear Format - Beautifully illustrated
PRODUCT DETAILS
Manual (comb binding) 198 pages
ISBN: 9781888029031
Publisher: Yoga Technology Press, Edition: 1989
Catalog: P01003
Product Dimensions: 11 x 8.5 x 0.4 inches (27.9 x 21.6 x 1.0 cm)
Shipping Weight: 1.15 lbs (0.52 kg) Shipping Options
Yoga Technology Sales Ranking (all products): 11
---
CUSTOMERS VIEWING THIS PAGE MAY ALSO BE INTERESTED IN:
---
ARTIST / AUTHOR BIOS

Guru Rattana, Ph.D., author, teacher and teacher of teachers, has been a student of Yogi Bhajan and teacher of his Kundalini Yoga and Meditation for almost 40 years. She literally lives and loves Kundalini Yoga, and has devoted a large part of her life to teaching and writing books about this amazing technology.
---
OTHER PRODUCTS BY OR FEATURING GURU RATTANA PHD:
---