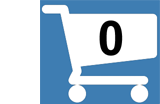 Kundalini Surjhee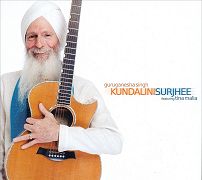 Guru Ganesha | Tina Malia
TODAY: ONLY $10.95
Retails for: $17.95 You save: $7.00
NEW! - SHOP eBOOKS | SHOP BOOKS| SHOP DVDs | SHOP CDs | SHOP YOGI TEA
featuring Tina Malia
While many guitarists find it challenging to master a single style, in Kundalini Surjhee GuruGanesha leads you from traditional raag to rock to blues and beyond. His guitar wizardry and soulful vocals alone could carry this album, but GuruGanesha brought in several other major world sacred music artists that break it through to another realm.
Please note:
Music clips are for our promotional use only and should not be saved on your computer. They are meant to promote the artists and their recordings, and individual copyrights apply. If you enjoy the music please purchase the CD.
As the album moves forward, the energy rises, much like its title, which translates to Kundalini Rising. The title track, Kundalini Surjhee, and the fourth track, Aval Allah, both sophisticated gurbani kirtan compositions, incorporate lively tabla, traditional kirtan call-response vocals, and the incredible presentation of raga on guitar. These tracks build to irresistible crescendos, the musical representation of awakened kundalini energy. With guest appearances from Jai-Jadgeesh, Mata Mandir Kaur, Tina Malia and Michelle Hurtado, these tracks have flavors ranging from the plains of Amritsar to the deserts of the Middle East.
GuruGanesha recorded some audience favorites including the devotional songs Walk with the Lord and One God, whose musical sensibilities touch the core of GuruGanesha as an artist. Blending blues, jazz, rock, a bit of bluegrass and and the deepest experience of devotion, these songs overflow with exuberant joy. GuruGanesha is also joined by the big bluesy vocals of Jessica Cauffiel, seamlessly integrating gospel music with Gurmukhi mantra.
Thomas Barquee's piano makes a few star appearances, most notably on Mul Mantra II, a gentle evocative track, and One God, a perfect finale to this eclectic album with a foot-stompingly joyful shout out to the blues. Masterfully produced by Krishan, this album is filled with pulsating energy. Blending acoustic and electric guitars, piano, tablas, cajon, udu, keyboards, bass and the divine voices of an amazing line-up including GuruGanesha Singh, Tina Malia, Jai-Jagdeesh, Mata Mandir Kaur, Jessica Cauffiel, Michelle Hurtado and Krishan, the diversity of styles creates an experience that is truly a surge of Kundalni energy!
ARTIST / AUTHOR BIOS
Guru Ganesha Singh - songwriter, musician, recording artist, entrepreneur and founder of the Guru Ganesha Band, was an enthusiastic participant in the 1960's rock and roll explosion. When he embraced Sikhism and the Kundalini Yoga of Yogi Bhajan, he brought his love of Western music to the Eastern traditions of his new Sikh lifestyle. He was one of the pioneers of the new genre of Kundalini Yoga mantra meditation music, and since that time he has contributed greatly to its on-going growth and development.
PRODUCT DETAILS
Audio CD running time = 58:38
UPC: 801898011921
Producer: Thomas Barquee
Manufacturer: Spirit Voyage Music. Released: 2011
Catalog: CD05034
Product Dimensions: 5.5 x 5 x 0.4 inches (14.0 x 12.7 x 1.0 cm)
Shipping Weight: 0.25 lbs (0.11 kg) Shipping Options
Yoga Technology Sales Ranking (all products): 140
---
CUSTOMERS VIEWING THIS PAGE MAY ALSO BE INTERESTED IN: