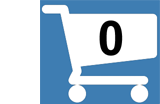 A Thousand Suns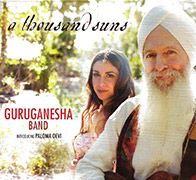 Guru Ganesha | GuruGanesha Band
TODAY: ONLY $9.95
Retails for: $17.95 You save: $8.00
NEW! - SHOP eBOOKS | SHOP BOOKS| SHOP DVDs | SHOP CDs | SHOP YOGI TEA
Paloma Devi Shines Brighter than a Thousand Suns!
Please note:
Music clips are for our promotional use only and should not be saved on your computer. They are meant to promote the artists and their recordings, and individual copyrights apply. If you enjoy the music please purchase the CD.
ARTIST / AUTHOR BIOS
Guru Ganesha Singh - songwriter, musician, recording artist, entrepreneur and founder of the Guru Ganesha Band, was an enthusiastic participant in the 1960's rock and roll explosion. When he embraced Sikhism and the Kundalini Yoga of Yogi Bhajan, he brought his love of Western music to the Eastern traditions of his new Sikh lifestyle. He was one of the pioneers of the new genre of Kundalini Yoga mantra meditation music, and since that time he has contributed greatly to its on-going growth and development.
PRODUCT DETAILS
Audio CD running time = 43:47
UPC: 884501891615
Producer: Thomas Barquee
Manufacturer: Spirit Voyage Records. Released: 2013
Catalog: CD05035
Product Dimensions: 5.5 x 5 x 0.4 inches (14.0 x 12.7 x 1.0 cm)
Shipping Weight: 0.25 lbs (0.11 kg) Shipping Options
Yoga Technology Sales Ranking (all products): 249
---
CUSTOMERS WHO BOUGHT THIS ITEM ALSO BOUGHT: