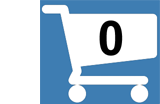 Kundalini Yoga - Unlock Your Spiritual Energy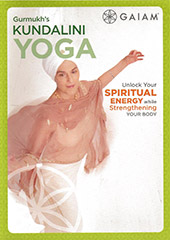 TODAY: ONLY $16.95
Retails for: $19.95 You save: $3.00
Ships FREE to US Customers
Normally ships from our warehouse in 1-2 working days
NTSC Region 0 - for world-wide enjoyment!
SORRY BUT THIS ITEM HAS BEEN DISCONTINUED.
MORE BOOKS | MORE DVDs | MORE CDs | YOGI TEA
Kundalini Yoga with Gurmukh
In Kundalini Yoga - Unlock Your Spiritual Energy, celebrated yoga teacher Gurmukh guides you through an invigorating series of self-paced yoga sets that give your body an active workout and help you develop inner peace and outer strength. Thrive amid the challenges of today's stress-filled world.
Kundalini Yoga - Unlock Your Spiritual Energy takes you on a journey of joyful self-discovery and complements all other yoga practices and exercise programs. Experience a radiant transformation as you build long-lasting health benefits and increase your endurance.
This 60 minute DVD includes:
Awaken: Stir your spirit through movement and breathing.
Energize: Raise your energy through vigorous standing poses.
Strengthen: Build stamina through challenging aerobic exercises.
Relax: Soothe your spirit through meditation and deep relaxation.
ARTIST / AUTHOR BIOS

For over three decades students in Los Angeles and around the world have sought Gurmukh's classes in Kundalini Yoga, meditation, and pre- and post-natal care. She is a co-founder, along with Gurutej Kaur, and director of Golden Bridge Yoga Center in Los Angeles, the region's premier center for Kundalini Yoga and meditation. She teaches classes there and around the world. Gurmukh is also author of a number of books and instructional DVDs.
---
OTHER PRODUCTS BY OR FEATURING GURMUKH:
PRODUCT DETAILS
DVD running time = 60:00
UPC: 029956386303
Director: Liz Siegel
Manufacturer: Gaiam, Inc.. Released: 2004
Catalog: DV06011
Product Dimensions: 7.5 x 5.4 x 0.6 inches (19.0 x 13.7 x 1.5 cm)
Shipping Weight: 0.25 lbs (0.11 kg) Shipping Options
Yoga Technology Sales Ranking (all products): 151
---
CUSTOMERS VIEWING THIS PAGE MAY ALSO BE INTERESTED IN: