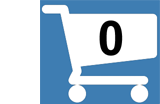 Girish
Products and Biography
Girish is one of the most sought after session players in the world and sacred music scene, and he has collaborated on many recordings. The release of his own mantra CDs with their finely nuanced compositions and vocal stylings moved him to the forefront.
Girish's underlying life journey has been marked with a series of profound transformations. He began his musical career as a jazz drummer, following his deep spiritual longing until it called him to retreat from the world.
For the next five years he lived as a monk in a Hindu monastery. During that time he studied the art of playing the tablas intensively, while immersing himself in the traditions of yoga.
He has collaborated on recordings with artists such as Krishna Das, Rasa, Dave Stringer, Wah!, Donna De Lory, Sada Sat Kaur, Snatam Kaur, Thomas Barquee, and the producer Michael Brook.
With the release of his chant CDs, Reveal and Shiva Machine, Girish's own finely nuanced compositions and vocal stylings moved to the forefront, and by no means is he done yet!