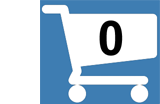 The Yoga Sutra Of Patanjali.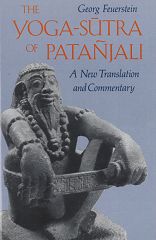 BUY NOW FOR $11.95
Retails for - $15.95 You save - $4.00
Ships FREE via USPS to US Retail Customers
Normally ships from our warehouse in 1-2 working days
MORE BOOKS | MORE DVDs | MORE CDs | YOGI TEA
A New Translation & Commentary
The Yoga-Sutra of Patañjali, approximately 2000 years old, is the landmark scripture on classical yoga. The translation and commentary provided here by Georg Feuerstein are outstanding for their accessibility and their insight into the essential meaning of this ancient and complex text.
A scholar of international renown who has studied and practiced yoga since the age of fourteen, Feuerstein also brings to The Yoga-Sutra of Patañjali his experience as a professional indologist. His faithful and informed rendering of the aphorisms (sutras) is based on extensive personal research into the Sanscrit sources. Each word is explained so that the entire text becomes readily available to the western reader and student of yoga.
PRODUCT DETAILS
Book softcover 196 pages
ISBN: 9780892812622
Publisher: Inner Traditions, Edition: 1989
Catalog: P11031
Product Dimensions: 8.3 x 5.4 x 0.6 inches (21.1 x 13.7 x 1.5 cm)
Shipping Weight: 0.6 lbs (0.27 kg) Shipping Options
Yoga Technology Sales Ranking (all products): 199
CUSTOMERS WHO BOUGHT THIS ITEM ALSO BOUGHT:
OTHER PRODUCTS BY OR FEATURING :
Below you will find our selection of other products by , competitively priced, and with FREE Shipping to US Retail Customers.