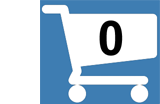 Flexibility and the Spine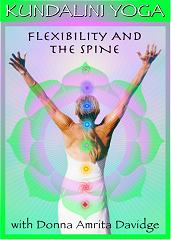 BUY NOW: ONLY $16.95
Retails for: $20.95 You save: $4.00
NEW! - SHOP eBOOKS | SHOP BOOKS| SHOP DVDs | SHOP CDs | SHOP YOGI TEA
Kundalini Yoga
Set on a beautiful lake on a natural rock ledge, this DVD invites you to leave your world behind and take yourself to a place of mental and physical elevation and relaxation.
Flexibility and the Spine by popular teacher Donna Amrita Davidge is an energizing Kundalini Yoga set that can be enjoyed by practitioners of all levels. The practice includes both forward and back bends. The set also includes Sat Kriya, a powerful exercise which balances the navel, strengthens the nerves and elevates your energy.
The practice concludes with a 3 minute calming and cooling pranayam (breath exercise) for stress reduction, as well as 3 minutes of chanting "GURU GURU WAHE GURU, GURU RAM DAS GURU" with a group.
ARTIST / AUTHOR BIOS
Donna (Amrita) Davidge has a strong commitment to the Kundalini Yoga of Yogi Bhajan, which she has been teaching since 1985. Her DVDs, acclaimed by Yoga Journal, serve as a vehicle for sharing her techniques and lifestyle with others, so that they too can discover more happiness and satisfaction in their life experience.
PRODUCT DETAILS
DVD running time = 52:00
UPC: 837101094931
Manufacturer: Sewell House. Released: 2005
Catalog: DV08002
Product Dimensions: 7.5 x 5.4 x 0.6 inches (19.0 x 13.7 x 1.5 cm)
Shipping Weight: 0.25 lbs (0.11 kg) Shipping Options
Yoga Technology Sales Ranking (all products): 161
---
CUSTOMERS VIEWING THIS PAGE MAY ALSO BE INTERESTED IN: