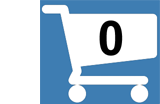 Narayan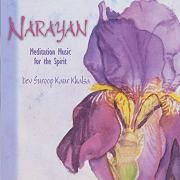 TODAY: ONLY $10.95
Retails for: $18.00 You save: $7.05
Ships FREE to US Customers
Normally ships from our warehouse in 1-2 working days
MORE BOOKS | MORE DVDs | MORE CDs | YOGI TEA
Meditation Music for the Spirit
The song of Narayan, the Immaculate Lord, by Dev Suroop Kaur will reawaken your majesty and excellence in soothing resonance. Just as the real fragrance of a flower is known when it blooms, your spirit & psyche blossom with the repetition of this sacred composition.
Please note:
Music clips are for our promotional use only and should not be saved on your computer. They are meant to promote the artists and their recordings, and individual copyrights apply. If you enjoy the music please purchase the CD.
This beautiful prayer was composed in the 16th Century by the Sikh Saint Guru Arjan Dev Ji (1563-1606) - a Master of purity and self-sacrifice. This shabad is a poem of the praise of the almighty.
PRODUCT DETAILS
Audio CD running time = 65:10
UPC: 724007900018
Manufacturer: Anahad Productions. Released: 2001
Catalog: CD05601
Product Dimensions: 5.5 x 5 x 0.4 inches (14.0 x 12.7 x 1.0 cm)
Shipping Weight: 0.25 lbs (0.11 kg) Shipping Options
Yoga Technology Sales Ranking (all products): 291
---
CUSTOMERS VIEWING THIS PAGE MAY ALSO BE INTERESTED IN:
---
ARTIST / AUTHOR BIOS

Dev Suroop Kaur, an accomplished musician, recording artist, and teacher of Kundalini Yoga and Naad Yoga, is skilled at using the art of sound to create an experience of deep transformation and healing. She specializes in training yoga teachers in the science of Naad Yoga, the skill of conscious communication, and the art of teaching others to access the beauty and power of their personal voice.
---
OTHER PRODUCTS BY OR FEATURING DEV SUROOP KAUR:

Chants Eternal
$10.95
---