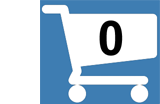 Kundalini Yoga For Strength Awareness And Character.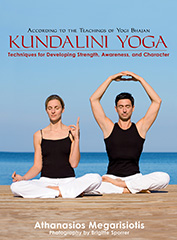 TODAY: ONLY $9.95
Retails for - $24.95 You save - $15.00
Ships FREE via USPS to US Retail Customers
Normally ships from our warehouse in 1-2 working days
MORE BOOKS | MORE DVDs | MORE CDs | YOGI TEA
Become Happy, Healthy and Whole through the Calming Practice of Kundalini Yoga
Erase your stress and tension by incorporating Kundalini Yoga into your daily routine. Kundalini Yoga is a physical, mental and spiritual discipline for developing strength, character and consciousness.
This is the most beautifully produced and presented book on Kundalini Yoga we have seen. A perfect gift for the yogi or yogini in your life, this book would not look out of place on the most lavish of coffee tables.
Practitioners of Kundalini Yoga call it the yoga of awareness because it enables you to experience deeper levels of being by harmonizing both your body and your spiritual energy. It is a comprehensive path of growth that values linking your daily life with spiritual practice.
Unlike other yoga exercises, Kundalini Yoga consists of fewer straining positions, which makes it accessible for a wide range of fitness levels. Incorporate small moments of peace throughout your day by practicing these simple positions and breathing exercises. Kundalini is an effective form of yoga that produces noticeable results in just a few sessions.
This guide offers step-by-step instructions on the basics of Kundalini Yoga. With over 200 rich color photographs, yoga expert Athanasios Megarisiotis shares the seated postures, breathing techniques, hand positions and most frequently used mantras.
Kundalini Yoga is viewed as an advanced form of yoga and meditation that is used to cultivate spiritual potential. It teaches that a stronger spiritual potential will help each practitioner uphold important values like speaking the truth, being compassionate and being sensitive to the needs of others.
PRODUCT DETAILS
Book hardcover 206 pages
ISBN: 9781620870693
Publisher: W W Norton, Edition: 2012
Catalog: P05211
Product Dimensions: 12 x 9 x 1 inches (30.5 x 22.9 x 2.5 cm)
Shipping Weight: 3.25 lbs (1.47 kg) Shipping Options
Yoga Technology Sales Ranking (all products): 294
CUSTOMERS WHO BOUGHT THIS ITEM ALSO BOUGHT:
OTHER PRODUCTS BY OR FEATURING :
Below you will find our selection of other products by , competitively priced, and with FREE Shipping to US Retail Customers.